Nocturno, Rubén Darío
Y el pesar de no ser lo que yo hubiera sido, la pérdida del reino que estaba para mí, el pensar que un instante pude no haber nacido, ¡y el sueño que es mi vida desde que yo nací! Todo esto viene en medio del silencio profundo en que la noche envuelve la terrena ilusión, y siento como un eco del corazón del mundo que penetra y conmueve mi propio corazón.
 El capitalismo es una religión igualitarista, puesto que nos somete a todos y nos lleva a todos a sentirnos atrapados, como lo están todas las mujeres.   Virginie Despentes, Teoría King Kong
3 tags
La canción de la última cita, Anna Akhmátova
Se enfriaba, desvalido, mi pecho,  pero eran ligeros mis pasos.  Me puse en la mano derecha  el guante de la mano izquierda.  ¡Me pareció que había muchos peldaños  aunque sabía que eran sólo tres!  Un murmullo otoñal entre los arces  me pidió: "¡Muere conmigo!  ¡Oye: una suerte penosa,  inconstante y mala me engañó!"  Le contesté: "¡Querido mío:  a mí también. Contigo moriré!"  Esta es la canción...
W. H. Auden. 'September 1, 1939' (fagmento)
I sit in one of the dives of Fifty-Second Street uncertain and afraid as the clever hopes expire of a low dishonest decade
Manifesto Antropófago, Oswald de Andrade, 1928...
Só a Antropofagia nos une. Socialmente. Economicamente. Filosoficamente. Única lei do mundo. Expressão mascarada de todos os individualismos, de todos os coletivismos. De todas as religiões. De todos os tratados de paz. Tupi, or not tupi that is the question. Contra todas as catequeses. E contra a mãe dos Gracos. Só me interessa o que não é meu. Lei do homem. Lei do antropófago. Estamos...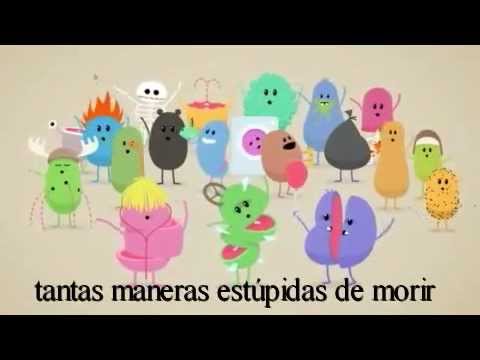 La causa remota, Historia Universal de la Infamia,...
En 1517 el P. Bartolomé de las Casas tuvo mucha lástima de los indios que se extenuaban en los laboriosos infiernos de las minas de oro antillanas, y propuso al emperador Carlos V la importación de negros que se extenuaran en los laboriosos infiernos de las minas de oro antillanas. A esa curiosa variación de un filántropo debemos infinitos hechos: los blues de Handy, el éxito logrado en París por...
Rostro de vos, Benedetti
Tengo una soledad tan concurrida tan llena de nostalgias y de rostros de vos de adioses hace tiempo y besos bienvenidos de primeras de cambio y de último vagón. Tengo una soledad tan concurrida que puedo organizarla como una procesión por colores tamaños y promesas por época por tacto y por sabor. Sin temblor de más me abrazo a tus ausencias que asisten y me asisten con mi...
"¿Es útil el arte? Si, porque es arte"
4 tags
El Mundo es Ansí. Pío Baroja
La vida es esto; crueldad, ingratitud, inconsciencia, desdén de la fuerza por la debilidad, y así son los hombres y las mujeres y las mujeres y así somos todos.  Sí; todo es violencia, todo es crueldad en la vida ¿Y qué se puede hacer? No se puede abstenerse de vivir, no se puede parar, hay que seguir marchando hasta el final. 
8 tags
13 tags
5 tags
6 tags
"And my soul from out that shadow that lies floating on the floor Shall be..."
4 tags
8 tags